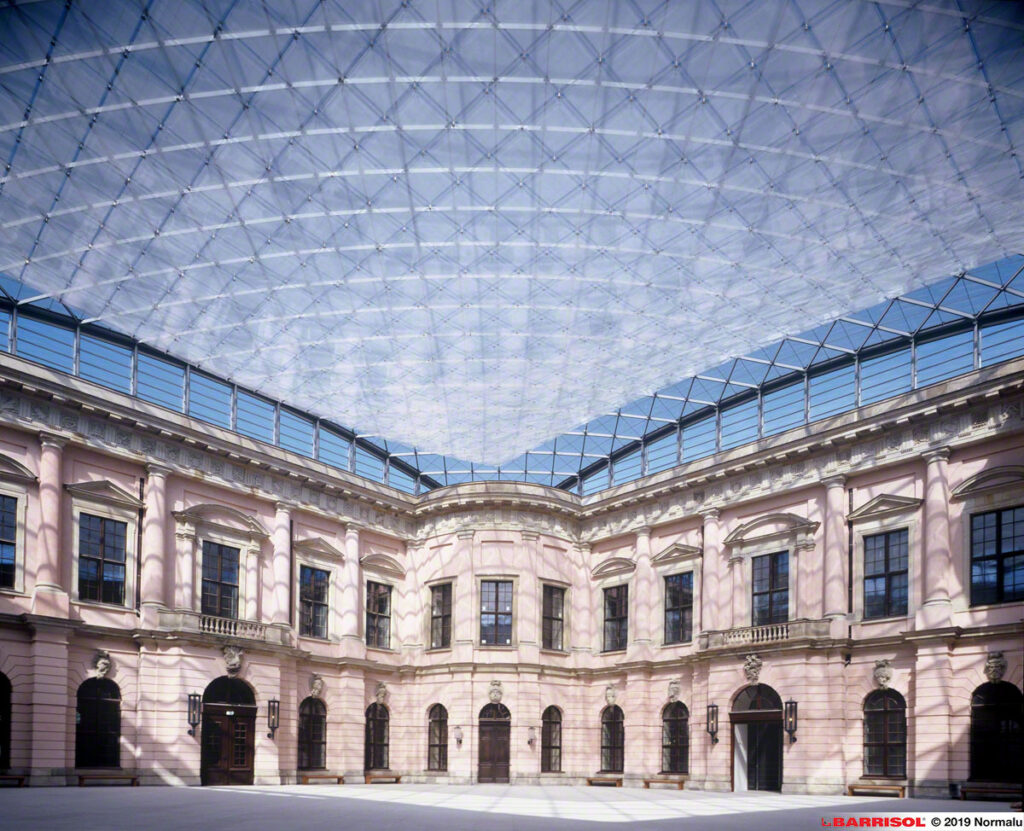 Omega Contracting Company is Authorized Barrisol distributors
Authorized Barrisol distributors: Barrisol® Ceiling, Barrisol® Wall, Lightings, Acoustics, Light, 3D, Acoustic panels: Arcolis®
Barrisol® Normalu® S.A.S. is the world leader for stretch ceilings and has been for more than 50 years. The company has received more than 40 awards for its capacity to constantly innovate and create aesthetical and qualitative products. Thanks to its noble constitution, its adaptability to realize audacious shapes and its high quality, Barrisol® Stretch Ceilings became and is the best choice for designers and architects. "To make the world of tomorrow more beautiful, we first have to preserve it today". Barrisol® stretch ceilings are 100% recyclable. Environmental protection and preservation are in Barrisol's nature. All these qualities explain the worldwide success of the brand and reinforce Barrisol's exceptional reputation in more than 110 countries. All the stretch ceiling systems created by Barrisol® during the last 50 years give rise to today's real universe: BARRISOL'S UNIVERSE.
Website link : Stretch ceiling installers – Jordan (barrisol.com)
For more Technical Data: The Universe of Barrisol stretch ceiling products
Why Choose Barrisol Stretch Ceilings?
The Barrisol stretched ceilings are adapted in renovation or in new buildings construction. Excellent solution to solve technical problems, they offer a unique design and a perfect result. BARRISOL® allows you to create all types of stretch ceilings and panels, with unlimited design possibilities.